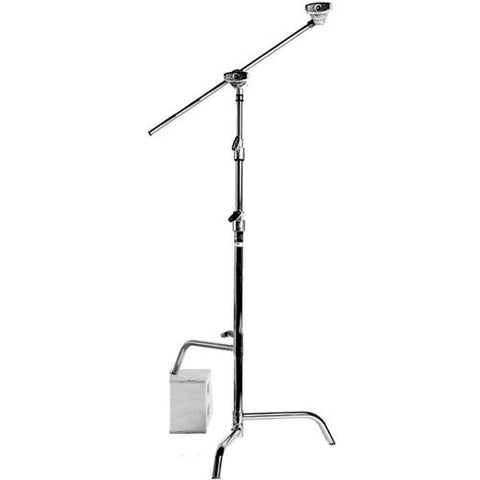 Matthews 40" Hollywood Pro Sliding Leg C-Stand with Grip Arm - Rental
Daily Rate: $ 20.00
Replacement Value: $210
SKU:
10380
---
Description
Key Features
Stand with Low Profile Base
Sliding Leg
40" Main Section
2 Risers
This is a Matthews Hollywood Pro Stand with 40" double riser, and a sliding leg, low-profile base. It includes a grip head and 40" stainless steel arm. The advantage of the low profile Pro legs is easier positioning of the stand under furniture or other set items.
The unique staggered leg design of a C Stand allows it to be nested and placed extremely close to one another on a set. The top leg of the stand is independently adjustable to ease placement on stairs or uneven terrain.
Sliding independent top leg adjustment for leveling on uneven terrain
Griphead and arm allow mounting and placement of gobos, small reflectors and small light fixtures
Reviews
// Product Page

To add this product to your wish list you must